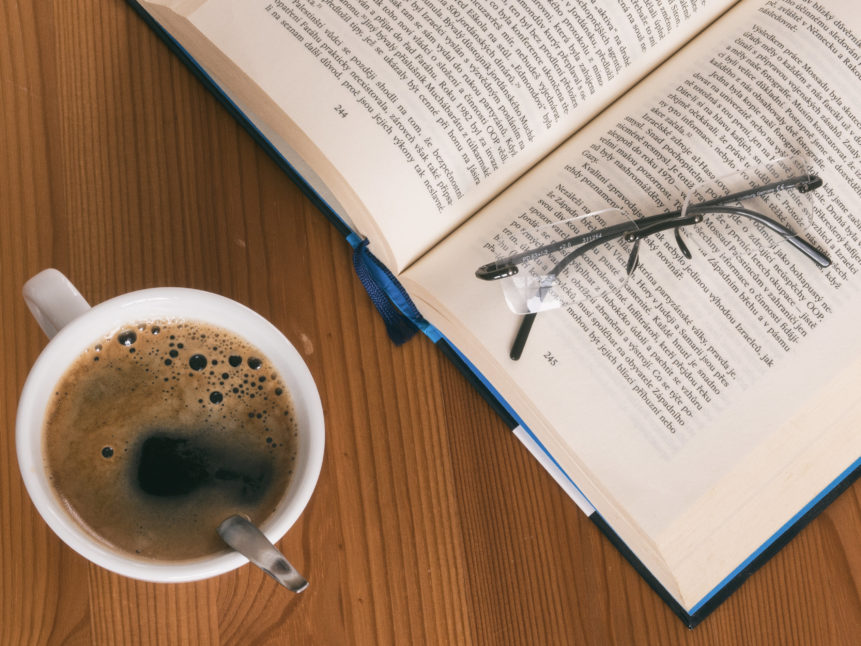 Hello! A friend of mine was recently kind enough to reach out with questions brainstormed by her writing group concerning diversity in books as well as The Faerie Court Chronicles as a series, so it seemed like a good feature in celebration of The Song of the Faerie Prince coming out next Monday. So, here we go!
What or who was your inspiration for writing this book?
My high school experience, mostly. While The Faerie Court Chronicles is YA, we haven't seen any characters dealing with the most common and relatable YA setting: high school. Jocelyn had dropped out of school in book one and Rina graduated early. DJ also dropped out and Talia had never gone in the first place. It felt like time to bring the story home, so to speak, and tell teens that their daily struggles are as valid as their big ones and that they are valid. I was a lot like Gia growing up–biracial, bigger, didn't like boys (all though I tried to convince myself I did)– and it took me a long time to learn that.
Do you ever send out signed copies? (Paid for by the recipient, of course.)
Abso-flippin-lutely! Email me at author.taylaroi@gmail.com or send my page a FB message and we'll get something worked out. 🙂
Do you have a target reader? Obviously you want everyone to read it but did you have LGBT+ in mind or did you have people who might not understand in mind?
Definitely LGBT+ teens. To be perfectly 100% honest, people who "might not understand" aren't anywhere close to my priority list. I don't want to get too personal or ranty, but I'm burnt out on those types of people right now. They have plenty of sources to educate themselves. I'm more interested in building up queer kids and queer folks in general.
Do you have any suggestions on other authors that write about diverse topics? Were you inspired to write by any of these authors?
It depends on what sort of diversity you mean. (Someone call me out if I'm wrong but) "diversity" can be anything from seeing more PoC-led fiction, to more queer-led fiction, to fiction that's lead by people who are both and/or more. As a start, I HIGHLY recommend Children of Blood and Bone by Tomi Adeyemi, The Hate U Give by Angie Thomas, and American Panda by Gloria Chao. All BRILLIANT books. Memoirs and collections of essays by marginalized peoples are fantastic resources as well.
Since editing work on The Song of the Faerie Prince started, I've started reading Austin Chant and Matthew J. Metzger since they're both trans men like Oliver. Their books, Peter Darling and Walk on Water are FAN-FLIPPIN-TASTIC. My publisher, Ninestar Press, has a ton of fantastic queer titles. I'm also publishing a list of 10 great reads by trans authors that you're more than welcome to check out. 🙂 I'll publish another list with the next book.
I've been inspired by so many authors, both "diverse" and otherwise that I can't really pin down a few of them. They all inspired me to tell stories to pay forward all the joy and comfort books give me, but The Faerie Court Chronicles was more so inspired by the lack of queer-woman centered fiction out there. Again, don't want to get too off topic, but it can sometimes feel like we're shoved aside as a footnote and I'm too loud and out at this point in my life to stand for that nonsense.
What's your favorite book or series?
Neal Shusterman. Just Neal Shusterman. The man is a master and the reason I wanted to write YA for my first series. I read Unwind as a kid and followed it even after I went to college because it was so challenging, well written, and dark/light in equal measure. His Arch of the Scythe is awesome too. Go read it this instant. Go, go, go, go.
Holly Black's Modern Faerie Tales books have been really influential in how I see the world of Faerie and how it fits into our world. If you've enjoyed The Faerie Court Chronicles, I highly recommend her stuff.
Is there anything easy about writing a book?
It depends on the writer. For me, planning has always come very easily, but I have trouble with slower, more emotional scenes because I'm scared of boring readers. I know some that are really good at those scenes but sometimes write themselves into corners. Some are better at setting aside to write and others are great at reaching out to network. It's all about finding your own strengths and using them to your advantage, then finding your weaknesses and working on them. 🙂
Who's your favourite author?
Holly Black and Neal Shusterman are my tried and true classics. Tomi Adeyemi is working her way into the group with Children of Blood and Bone.
Who's the girl on the cover (in real life)?
I honestly have no idea. You should go ask the wonderful Natasha Snow. She's the mastermind between all my awesome covers.
Is there ever going to be an illustrated version of your books?
Probably not. That would be super cool, but there wouldn't be enough of a demand to justify the costs. I'm an incredibly small fish in a gigantic ocean, haha.
What other projects are you working on?
Sehid's Progeny has been on the back burner since high school and I refuse to let go. I love the characters and ideas far too much.
There's also a nameless project featuring an exorcist who works in a cafe, likes classic/90s rock, and has a fallen angel as a roommate.
ALSO also, I entered a contest a while with a Snow White retelling, "Summer Blue," and a Cinderella retelling, "Ember." I'm considering on writing a few more pieces like that and turning them into novellas.
Besides the diversity factor of the books, do you relate to any of your characters?
Jocelyn got her love of puns straight from me 😛
My girlfriend and I were just starting to date when I wrote The Tale of a Faerie Knight. Getting that close and vulnerable with someone meant I had to unpack of a lot of stuff and that bled into DJ's personal journey for the better. I was living with my dad, who I was not out to at the time, which played a part in writing her as well.
Like I said before, Gia's experience is based in part on my teenage years.
I try to put at least a little bit of myself into characters. Makes them more real and easier to write.
What prompted you to start writing?
I'm honestly not that sure. I've been scribbling stories since I was little and love to entertain people. It's one of the only "jobs" I've always loved, despite the times it gets hard, so if I could turn it into a real career, that would be AMAZING.
Are you going to write more?
Heck yes!
Where do you get your inspiration from?
Lots of stuff. Folklore I come across/research, life experience, experiences I hear about, "What If?" questions. Those are my favorites.
Why do you think diversity in literature is important?
This is based purely on my life experience, so take it with a grain of salt, but I truly believe that, the more stories we listen to, the more well-rounded, deep-thinking, empathetic people we become. First-hand experience is the best option, obviously, but if that's not possible, books and other forms of media are great stand ins, provided they're well made. The more diverse the world gets and the less marginalized people are willing to stay marginalized, the more important listening and understanding to those stories and experiences is going to become. Now seems like a great time to get started on that growth (myself included) and anyone can do it! That's what so great about books and mass media as a whole!
Have you ever imagined your characters in a movie? Who would play them?
I have. Books usually play though my head as movies, but I'm absolutely terrible with actors. The only one I could see for sure is Helena Boham Carter as Queen Mab.
Is there any particular scene or moment that still is a favorite of yours?
Jocelyn and Dominic have a heart-to-heart in Portraits of a Faerie Queen that I always remember. It's so short that it hardly qualifies as a scene, but I love it. Dominic's one of my favorite characters, but he hardly lets his guard down, so it was fun to show that side of him for once. I loved it so much, you'll be seeing a ton more of Dominic in book 4!
Also the scene in The Tale of a Faerie Knight when DJ meets her family after twenty years. That scene was really cathartic and comforting at the same time. It's a release of emotions I personally had to work though as well as the beginning of healing for DJ. There's a lot going on, but I think I balanced it well, so I'm really proud of that scene.
Thank you so much, Stephanie, for having me! It was a blast and I can't wait to see what your group reads next! ❤ 
And don't forget to check out The Song of the Faerie Prince from NineStar Press on May 14th!